I love visiting Madeira, Ohio.
Situated close to Kenwood, it's a great small town to see.  The downtown area is bustling with adorable coffee shops, restaurants and boutique stores.  Plus, they were named Cincinnati's #1 suburb by Cincinnati Magazine for the second year in a row.  Now, they have the honor of being the site for HeartChase, a fun interactive family-friendly SCANvagener hunt. HeartChase Madeira sends families on a mission to find "QR" codes located throughout Maderia (you'll need a smartphone to participate).  Along the way participants will solve puzzles, play games and have FUN!  Plus, 100% of the proceeds will benefit the American Heart Association.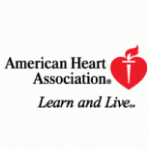 To sign up, use code Heart10, and you'll be able to register for the discounted fee of $25 .  The recommended ages for the event is nine and up.  Registration starts at Noon on Nov. 12 and the games begin at 1:30 and end at 3:30.  Teams will see how many points they accumulate and they will have a chance to win some awesome prizes.
Here are a few of the great prizes:
$250 MVP Package (make a customized wall graphic of your kids)
$250 Visa Card
$600 BMW mini-cooper fun ride package
$300 Prada sunglasses
$200 in local gift certificates
$350 Last Will & Testament Package
photos courtesy of HeartChase
WIN TICKETS
HeartChase Madeira is so excited to spread the word and help the American Heart Association, that they have offered FFC a family four packs of tickets  (4 registrations) to give to one lucky reader. We'd love for you to enter and share this great event with others.  Entries will be accepted until Monday Nov. 7, 2011 at 5pm. Entrants must be 18 years or older and live in the Greater Cincinnati area.  You can enter up to SIX times by doing one of the following:
Want to sign up to participate in HeartChase Madeira? You can register for HeartChase by clicking here and you can also find them on Facebook.
If you get a chance, stop by and visit my personal website, MasonMetu, from me to you.
Congratulations to Beth, she was our first entry in the contest and lucky number 1 was picked using random.org.  We will be contacting Beth via email.  Thanks to everyone for entering.