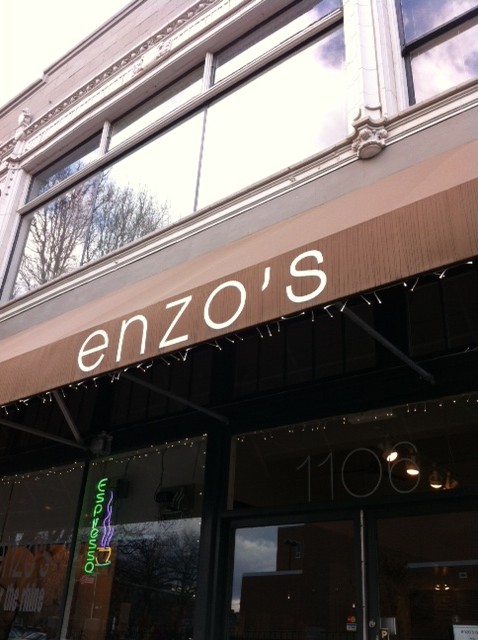 Last week while running errands downtown I stopped into enzo's on Race to grab a cup of coffee.  I hadn't been there in ages (since they were in Highland Heights) and had no idea how much they'd grown.
Now while they have just about everything you could want in a coffee house – Espresso's, latte's, Cappucino's etc, (they do a Zebra latte – white & dark chocolate- that is supposed to be to-die-for), what I didn't realize is that they are a full blown restaurant too. They not only have breakfast items like breakfast burritos  (THE RANCHERO sounds amazing – scrambled eggs, chorizo crumbles, salsa ranchero, cheddar and cilantro) and bagels, but they have a full blown lunch menu consisting of hot and cold sandwiches, salads and soups.
I had the chance to chat with manager Terry Lee,  and was able to get the inside scoop on some of the most popular items and what he'd recommend your first time in.  Terry noted that the number one seller was THE TUSCAN sandwich which is hand- sliced roast turkey, provolone, shredded Parmesan, pesto and sliced red onion on focaccia bread.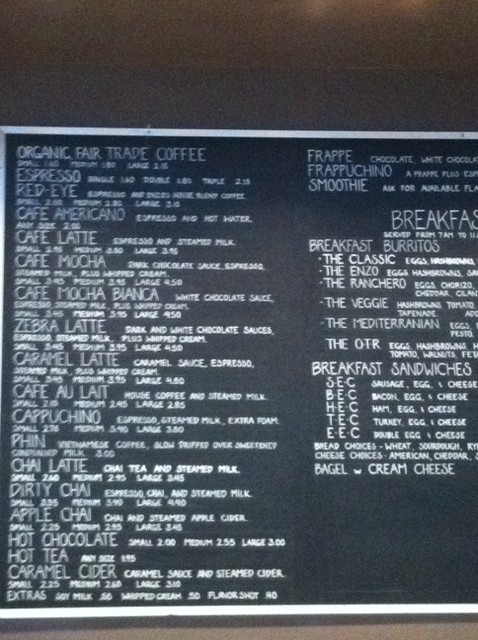 Now when it comes to kids, Terry also know's what they like. You see, enzo's is located right across from the new School for the Creative and Performing Arts and he says they love their Chicken Caesar salad. For the younger set, they have kid favorites such as the GRILLEDCHEE, PBJ, HOT HAM and my son's latest obsession – a CUBAN.  To top it all off, they also have a wide selection of kid-friendly drinks including smoothies and caramel cider.
Now if you've popped into enzo's for lunch recently, you might want to head back in as they've added several new menu items including THE MILAGROS (Mexican-style roast pork, Monterey Jack, cilantro & chipotle mayo on ciabatta roll), THE 'BELLO (Roasted portobello mushrooms, roasted red peppers, provolone and scallion mayo on ciabatta roll), THE RB (Roast beef, provolone, red onion, horseradish sauce and spring mix lettuce on a kaiser roll), THE KILLER CLUB (turkey, ham, American, Swiss, bacon, tomato, lettuce and mayo on wheat berry or sourdough), and the SPINACH SALAD (baby spinach, bacon, onions, mushrooms and honey mustard dressing).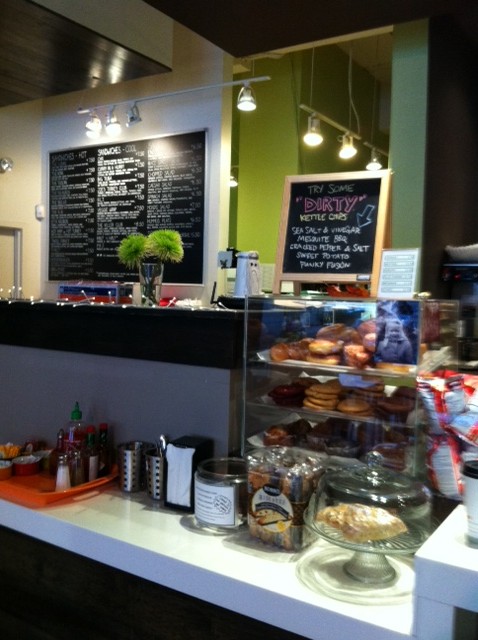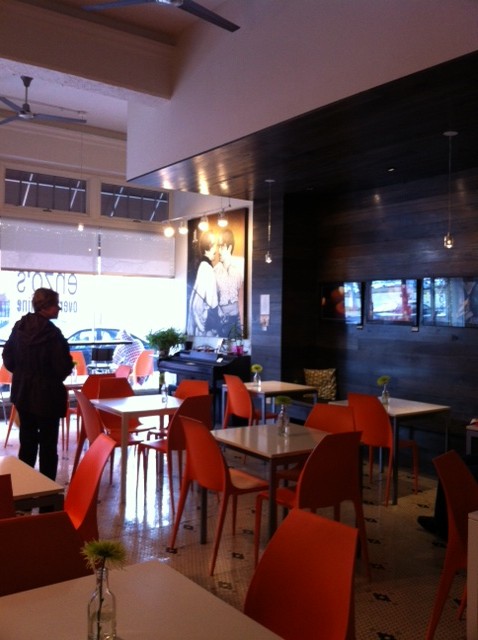 The next time you are downtown and thinking about where to go for lunch (or even a coffee meeting), we'd defintely recommend checking out enzo's. Not only are the drinks and food great (and kid-friendly) the staff is extremely helpful as well, and happy to customize items for your picky eater.
Enzo's
1106 Race Street
(513) 579-1106
Enzosotr.com