The weekend forecast is gorgeous – great weather and a ton to do – no excuse not to have a weekend full of family fun!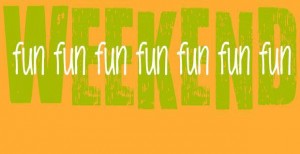 MaiFest rolls back to Main Strasse this weekend and there is so much to do at this Tri-State tradition.  Be sure to check their website for full details on what's happening when.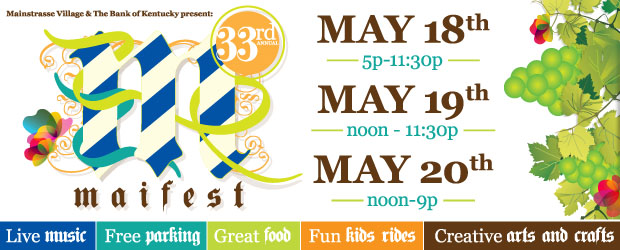 CincItalia in Cheviot is serving up delicious Italian, wonderful entertainment and more all weekend long.
Still hungry?  Change it up and head to the Asian Food Fest at The Banks Saturday and Sunday.
The Burlington Fire Department will host an Open House on Sunday from 12pm to 4pm. Visit to see all the wonderful services the Department offers the community it serves.
From our friends at St. Elizabeth:
The next Taste of Health event that Remke bigg's and St. Elizabeth Healthcare is Saturday.  The topic is Sports and Nutrition and the Remke bigg's chef will be making dishes for guests to sample while the St. Elizabeth professionals will be sharing information on staying active, improving performance and proper nutrition. We'd be happy to send the Dark Chocolate Zucchini Muffin recipe if you'd like to post it on your site.

Time: 11am-1pm
Remke bigg's – Turfway
6920 Burlington Pike
Florence, KY

Register at: www.stelizabeth.com/atasteofhealth
Paige's Princess Run is Saturday with an amazing line up of family fun for an amazing cause.  Be part of this wonderful day by registering at their site – check it for more details.  Grab your tutu and tiara and get out there!
There is always a ton of fun planned in the Hamilton County Parks and this weekend is no exception, some highlights (visit their site for complete details, timing and whatnot):
Plants-A-Poppin – sessions all weekend long at Highfield Discovery Garden in Glenwood Gardens

all weekend long

Odd Animals at Miami Whitewater Forest on

Saturday

Totally Turtles at Sharon Woods on

Saturday

Frog Choir at Woodland Mound on

Sunday
.
.
.
.
.