We have some great things to share with you this weekend!
 WEBN 'Fireworks 100′ is this weekend!!  The fun starts Sunday September 2nd at noon on the river!
FRIDAY
Joseph Beth hosts Musician and Playwright David Kisor for a special story time event at the Rookwood location. Admission is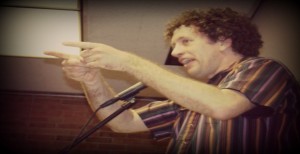 free. The program begins at 10:30am.
See the Cincinnati Shakespeare Company's Shakespeare in the Park for FREE at Seasongood Pavillion (950 Eden Park Drive) Friday night at  7 p.m.  Showing Friday night is "MacBeth"— Shakespeare's classic supernatural tragedy. Man commits regicide so as to become king and then commits further murders to maintain his power.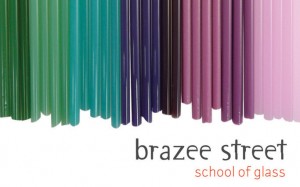 Brazee Street Studios is hosting a Cincinnati Symphony Orchestra "Party of Note." 6:00pm-8:00pm.  Come sip mead and enjoy all things bee-like at Brazee Street Studios in Oakley.  Honey inspired food by Daveed's will be served, as well as meeting the makers, themselves. A local beekeeper will be there and will bring his friends for you to observe. Afterward, enjoy a glass demonstration from owner/artist Sandy Gross.  Cost is $45/person. Tickets available here.
 SATURDAY
Head to Bonnybrook Farm for their famous CHUCK WAGON DINNER on Saturday at 5:00pm. Includes fun farm activities and more.
Head to Rabbit Hash Kentucky to enjoy the 33rd Annual Old Timer's Day Festival.  Live music, food, and other activities for the family!
Kentucky Symphony Summer Series continues with KSO's Boogie Band.  Enjoy "Let's Do the Time Warp Again" at the Northern Kentucky Convention Center Exhibition Hall. Performance starts at 7:30pm.   Due to expected inclement weather, the Kentucky Symphony Orchestra is moving its annual Labor Day Weekend show on Saturday, Sept 1 at 7:30 p.m. to the Northern Kentucky Convention Center Exhibition Hall 50 E. River Center Blvd, Covington, KY 41011 (NW corner or Madison & RiverCenter Blvd). Attendence is still free (though donations are suggested). And TANK will continue to run its park and ride shuttle from Covington Catholic Parking lot for $1 each way. Picnics unfortunately are not allowed in the Center, but drink machines will be available. Do bring chairs (some will be provided), and your dancing shoes as the polyester pop tunes of the 1970s square off against the big-hair hits of the 1980s in a very fun and nostalgic evening. (With 85-90% humidity forecast AC is the way to go anyway) See you at the fabulous NKY Convention Center Saturday at 7:30 p.m. (Doors open at 6:00 p.m.)
Every Saturday from 12:00pm to 5:00pm enjoy LIVE MUSIC at Hidden Valley Fruit Farm! Enjoy product samples, delicious farm fresh fruits and vegetables, train rides for kids, and more.  The farm offers a wide variety of homegrown produce – from greens and tomatoes, to peaches and berries. Enjoy fresh baked pies, cookies, homemade fudge and bread from the Bakery.  And check out our expanded Barnyard area (kids love it!). All while listening to LIVE MUSIC.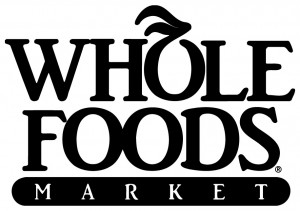 Whole Foods Market Cincinnati offers cooking for your little ones at Kids Can Cook Too! every Saturday at 10:00am.
Bring the family to Brazee Street Studios every Saturday in September to create one-of-a-kind fused glass standing portraits! Design your own glass standing figures to look just like your family members. This is an open house style class, so stop by anytime between 10am-1pm.  Cost is $15.
ALL WEEKEND
The Cincinnati Museum Center is honoring Neil Armstrong this week. Museum of Natural History & Science to offer free admission through September 3, 2012 in memory of Neil Armstrong.  NOTE: The museum center is closed until 2:00pm Saturday to host speaker Mitt Romney.
Hamilton County Park District hosts Terrific Turtles at Woodland Mound in the Seasongood Nature Center.  Meet a live turtle and learn all about them. Saturday & Sunday at 2pm. Free. 
Alexandria Fair & Horse Show  Come to the Alexandria Fairgrounds at 100 Fairgrounds Lane in Alexandria, Ky to enjoy demo derbies, horse shows and lots of family friendly fun for all ages.  Friday – 3:30 – 11:30, Saturday 7am – 11:30pm and Sunday 10am – 11:30pm.  Cost $8, Parking Free.
Renaissance Festival  September 1 – October 21 Saturdays and Sundays (Plus Labor Day Monday)