The weather this weekend isn't going to be as warm as last weekend, but there's so much to do around town you are going to want to bundle up and head out to have some fun!  And since it's a long weekend, we've added some activities for Monday as well!  And we have added a few events honoring Martin Luther King Jr. this weekend (and Monday).
SATURDAY ::
B
lue Manatee Books
in Oakley presents famed Illustrator Jeffrey Ebbeler, he'll be signing his latest illustrated bo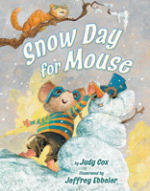 ok,
Snow Day for Mouse
. In this fourth Mouse book by Judy Cox, Mouse gets showered with yummy crumbs, gets swept out the door with the snow, and goes on a wild winter wonderland romp with a cat close on his tail!  This event is FREE and open to all ages.  Bring your book-loving family to Blue Manatee and get this cute book signed by the Illustrator and then stop by the DeCafe for a snack or beverage or stay in the bookstore for a while and cuddle up looking at books.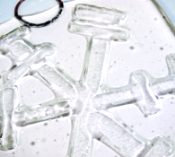 Kilncarved Snowflakes: Family Open House -Are you looking for something creative to do this weekend?  Something that the whole family can enjoy together?  Head to Brazee Street Studios on Saturday anytime between 10am and 1pm and create a hanging snowflake using fiber paper to create a relief in glass.  You will learn about working with glass and go home with a wonderful winter decoration for your house!
Kids Can Cook Too! At Whole Foods in Rookwood at 10 am.  Learn about cooking & healthy eating while making your own bagel snowperson!  It's FREE and while you are there for the class you can get a little grocery shopping done…win-win!  Please register by calling 513.981.0794 or email cinregistration@wholefoods.com .
Do you have a magician in the family?  Or does magic fascinate you?  You will not want to miss this show!!!  This could be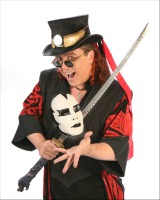 a great family night, or a special night out for a parent & child, or even a date night.  It's sure to be an exciting and amazing evening!  Named Magician of the Year by Hollywood's famed Magic Castle, Jeff McBride is bringing his  Las Vegas style magic show, Magic UnMasked, to the Ludlow Theatre on January 19, 2013 for an 7 p.m. performance. The Ludlow Theatre is located at 322 Elm Street; Ludlow, KY 41016.  Jeff McBride Show ticket prices are $30 general admission and $10 for children under age 10. Advance tickets can be purchased through: http://ludlowtheater.com or by calling 1-800-381-TADA (1-800-381-8232). The Jeff McBride Show is being co-produced by Bobby Maverick Productions!tm
Happen Inc. at 4201 Hamilton Avenue in Cincinnati has SUPER fun and creative things going on all day long on Saturday! They will help you make winter bird feeders at their open house and take you around the world in 40 minutes….  Check their events calendar for all the activities, times, dates and details!
SUNDAY ::
Third Sunday Funday at the Taft Museum of Art in Cincinnati from 1-4pm.  Bring the children to the museum for a fun-filled day of learning about Martin Luther King Jr. Day, Rosa Parks and artist Robert Duncanson.  See the "Rosa Parks Story" by Artreach and make a craft.  This event is FREE and no reservations are needed, show up anytime for the activities.  This is a perfect way to teach your children that Martin Luther King Jr. Day is not just a day off school, there is meaning behind this important day!  Read all about the event on Facebook.
ALL WEEKEND LONG ::
This is the last weekend to see the Holiday Toy Trains at the Behringer Crawford Museum.  You can read more about this awesome & interactive train display in this post on Family Friendly Cincinnati.  This your last chance to have just a little more holiday fun!

SATURDAY & SUNDAY ::  The Kentucky Symphony Orchestra's Flood Wall and Friends in Concert (The jazz stylings of Claude Bolling, Vince Guardaldi,  Dave Brubeck and more).
8 pm Saturday, January 19, 2013
3 pm Sunday,  January 20, 2013
Francis K Carlisle Center for the Performing Arts
on the campus of  Notre Dame Academy
1699 Hilton Dr. Park Hills, KY  41011
Tickets: $19 – $35, Children 50% off
The Cincinnati Art Museum has a weekend events calendar that is simply JAM-PACKED with activities going on at the museum this weekend.  And there's something for everyone in your family…tours, art projects for munchkins, family fun activities and much much more!  And you can also wander around looking at all of the fabulous exhibits.
The Hamilton County Park District offers many activities for families to explore nature.  They have a Hike, Animal Adventures, Tracks Jamboree, and an Artifact Challenge.  Seems like there's something for everyone!  Check out their website for all the details on these events.
MONDAY ::
Do you have a young one that is obsessed with Captain Underpants?  Here's their chance to meet him and hang out with other C.U. Fans. 

The Kenton County Public Library

is having a Captain Underpants party at the Durr branch on Monday, Jan. 21 from 1-2:30 for ages 11 and under.  Captain Underpants is expected to make an appearance.
Martin Luther King Jr. Events ::
Dr. Martin Luther King, Jr. Annual March at Dr. Martin L. King, Jr. Blvd and Julian Way in  Covington, Kentucky.  The march begins at 5:00 p.m. and ends at the Carnegie Visual & Performing Arts Center where there will be a Convene for the Dream Celebration.
The Cincinnati Public Library is having events honoring Martin Luther King Jr. at many of their branches on Monday.  Help your family learn more about this man who changed the history of our country.  Here's a list of events the library has provided, there are so many  to choose from:
Main Library, Children's Learning Center, 800 Vine St., 513-369-6922 ~ Celebrate the life of Civil Rights l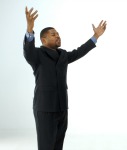 eader Dr. Martin Luther King, Jr. from 2 p.m.-4 p.m. at the Children's Learning Center in the Main Library. Children's Theatre of Cincinnati actor Deondra Kamau Means will perform "Martin's Dream," a one-man show that explores the real person behind the historic figure. Afterward, children can make a "stained glass" window craft using inspirational words.
Blue Ash Branch, 4911 Cooper Road, 513-369-6051 ~Explore the life of Dr. Martin Luther King, Jr. with stories, songs and crafts from 1:30 p.m. to 2:30 p.m. This program is geared toward elementary schoolchildren and their caregivers.
Deer Park Branch, 3970 E. Galbraith Road, 513-369-4450 ~ Celebrate with stories, activities, crafts, and snacks starting from 2 p.m. to 4 p.m. Attendees must be between the ages of 5-12. Registration required.
 Hyde Park Branch, 2747 Erie Avenue, 513-369-4456 ~ Celebrate peace with stories and a craft from 2 p.m. to 3 p.m.
North Central Branch, 11109 Hamilton Avenue, 513-369-6068 ~ Celebrate Martin Luther King, Jr. with a story and balloon launch from 2 p.m. to 3 p.m.
Groesbeck Branch, 2994 W. Galbraith Road, 513-369-4454 ~ Celebrate Martin Luther King, Jr. Day by watching a movie and enjoying snacks from 2 p.m. to 3:15 p.m.
How will you be spending your weekend?