As always Family Friendly has the hookup on all the Greater Cincinnati family friendly fun that can be had this weekend.  Let's get right to it!
Saturday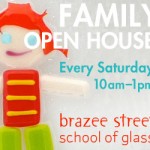 Grab your Valentine and head to Brazee Street Studios on Saturday from 10 AM to 1 PM for their Valentine Open House!  Create an original, one of a kind, Valentine coaster at the Family Open House.  Ages 5 and up.  Cost is $15.  For details see the Brazee Street Studios website.
Celebrate Clifford the Big Red Dog's 50th birthday at 1 PM at the Scheben Branch of the Boone Country library.   This is an all ages event.  Call 859-342-BOOK (2665) to register.
The Durr Branch of the Kenton County Public Library invites you to be a 'sweetheart' and come to a lovely Valentine Party at 2 PM today!  For details and to register online visit the Kenton County Public Library website.
Blue Manatee hosts The New School's Robin Hartmann as she shows you how to bring fairy tales to life with Teeny Tiny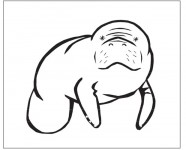 Puppets!  Build a stage and puppets to make your fairy tale dreams come true.  11:30 AM to 12:30 PM. Ages 5 and up. Cost is $8, registration required and space is limited.  Call 513) 731-2665 or register at Blue Manatee.
Don't forget about ManaTots at Blue Manatee on Saturday morning at 9:30 AM.  Sing songs, tell stories, have fun!  Ages up to 4 years, no cost event.
Have you recently adopted a furry member of your family?  Come to the Me and My Best Friend event at Cincinnati Parks The Bettman Center from 10 AM to Noon.  Children ages 6-8 will learn the do's and don'ts of playing safe and caring for their new puppy or current dog.  Crafts, games, and activities will add to the learning fun.  Cost $5, space is limited.  Please do not bring your furry friend along, Ben the "demonstration dog" will meet and greet before the event.  Call 513-321-6070 to register.
Join the family of Sweet Sophia as they raise funds to help her continue to beat the odds!  Sophia suffers from HIE (Hypoxic Ischemic Encephalopathy) but her family has found alternative therapies that are helping where other medicines failed.  They are gathering at Ryan's Tavern on 241 High St. in Hamilton, Ohio for a night of fun all to benefit the care and treatment of Sweet Sophia.  Music by Jay Gray of local band The Salients, followed by David Lessing of Blessid Union of Souls will keep your toe tapping while you try your luck at the raffles.  Doors open at 7:30, cost is $15 at the door. (This is a 21 and over event but we wanted to include it in our weekend round up since it hits close to home.)  For more information see Sweet Sophia's Facebook page: https://www.facebook.com/SweetSophiasPage
February is American Heart Month and St. Elizabeth Healthcare and Remke/Bigg's are hosting "A Taste of Health for your Heart" at the Florence Remke/Bigg's location this Saturday at 10 AM and 11 AM.    You'll have the chance to chat with St. Elizabeth professionals, a Remke/Bigg's pharmacist, get a blood pressure screening, and participate in a live cooking demonstration.  For information and to register please visit: www.stelizabeth.com/atasteofhealth

Whole Foods Market hosts Kids Can Cook Too at 10 AM at their Cincinnati location.  This week's special: Black Bean and Corn Salsa!  Visit Whole Foods Market online for details.
Happen Inc. hosts Open Studio times on Saturdays…this week you can create beaded necklaces or bracelets!  Studio times are at 10 AM and 12 PM.  Visit the Happen Inc website for details.
Sunday
The Madcap Puppets present The Cinderella Files at the Kings High School Auditorium at 3 PM.  Come early for a special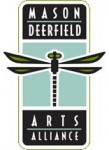 preview performance of the Children's Theatre of Mason's upcoming show The Little Mermaid starting at 2:45 PM and get your face painted courtesy of Skidaddles Any Time Kid Care.  Brought to you by the Mason Deerfield Arts Alliance.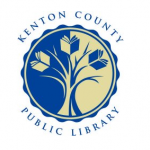 Zak Morgan brings his amazing show to the Scheben Branch of the Boone County Library at 2 PM on Sunday so don't miss out!   This Grammy nominated entertainer delights kids of all ages with his fun filled and high energy music.  More information call 859-342-BOOK (2665).
All Weekend
Check out Flight of the Butterflies at the OMNIMAX at Cincinnati Museum Center.  FFC's Katie and her kids got to check out the movie and found it oustanding!  Read all about it  here and then head over to the forum to enter to win a Family 4 Pack of tickets to the show.
Explore the mountain culture of  Appalachia at this weekends Passport to the World: Appalachian Culture Fest at the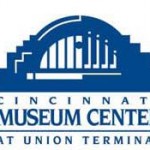 Cincinnati Museum Center.  Experience the food, crafts, art, storytellers, and music of this amazing culture all weekend long with activities spread throughout the weekend.  Visit www.cincymuseum.org/events/passport/appalachian-culture-fest for more info.
Cincinnati Art Museum has tons of fun activities ALL weekend long such as Family ARTventures ARTstop cart, Artworld, and Art in the Making.  Check out their calendar for events and times: www.cincinnatiartmuseum.org/visit/plan/calendar