Meet the Family Friendly Cincinnati Team!
Shannan B., Founder - Born in Germany and raised in Iowa, Shannan resides in northern Kentucky with her high school sweetheart and two sons, ages 7 and 10. During the day she runs Scooter Media, a Cincinnati social media and public relations busines, but at night and on the weekends she's all about her family.  She enjoys getting out and exploring the Queen City with her husband and boys and is a firm believer in learning through experiences. When she's not blogging about their Tri-State adventures she's most likely to be found enjoying the arts, relaxing on Lake Cumberland or camping at Mammoth Cave National Park with her family.  She is active in the community, volunteering at her son's school as well as sitting on the boards of Summerfair Cincinnati and YMCA Camp Ernst.  Professional Blog: ShannanBoyer Twitter: ScooterMedia & Shannanb
Michelle H., Editor - Michelle lives in northern Kentucky with her husband and 3 children.  In another lifetime she worked in corporate America, but gave up the glamorous life after the birth of her first son.  She is now a very happy stay at home mom who loves to try new things with her kids, test different recipes and work in her garden.  Michelle loves to seek out exciting and unique experiences with her family.  She also enjoys bargain hunting and sharing her deals with family and friends.  An avid reader, she can sometimes be found taking a break at the coffee shop with a good book. Blog: I'm Living the Good Life Twitter: mhammers
Katie S., Editor - Katie resides in Northern Kentucky with her husband Michael and their four young children. Katie worked as a preschool teacher until 2007, and now she is a stay at home mother who keeps busy with her four children, exploring all of the nooks and crannies of Northern Kentucky & Cincinnati. Katie creates & sells note cards to make a little "fun money" for the family. She also enjoys crafting, cooking, reading, and blogging. Katie & her family are constantly on the go and always looking for new & interesting things to do around town. Blog: The Little Things | Web site: Cards by Katie
Amy Q., Editor - Amy is a wife and mother to two crazy, active sons ages 4 and 7. She's a very thankful stay at home mother who loves to sew, craft, scrapbook, bake, read, and even play video games (much to the relief of both her husband and her kids!) When she's not at home finding fun stuff to do (or blogging about it) she can usually be found volunteering at her son's school or out and about finding new and interesting places to visit with her family. Amy was born, raised and still resides in Northern Kentucky but is still amazed to find new and wonderful places to visit and fun things to do in this wonderful area! Blog: In a galaxy far, far away | Twitter: Rosamamie
Kandi B. - Kandi has lived in the Middletown area most of her life.  She and her husband Chuck are "Miami Mergers" and have 3 children, ages 4, 3 and 2.  After working as in a pharmacy for several years she decided to become a  stay at home mom and loves it!  When she gets time she loves to scrapbook and is a photography junkie.  She also loves to blog about her misadventures with her family and friends. Blogs: Mommy Confessions & The Kandi Bar | Twitter: shevigirl
Kristin G. -Kristin is a stay-at-home married Mom of two energetic girls (ages 8 & 9). Her family, complete with chocolate lab, Bailey, live North of Cincinnati in Mason,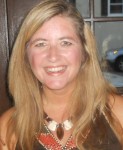 Ohio (Deerfield Township). Kristin loves all that Greater Cincinnati has to offer.  She even started her own family-friendly website resource, MasonMetu in February of 2009 and has enjoyed sharing her ideas on all the wonderful family-friendly things available. Blog: MasonMetu | Twitter: Kgoecke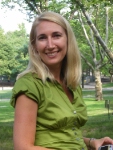 Phyllis M. -Phyllis was born in California and raised, well, all over with a long stay in Florida. She now resides in Northern Kentucky with her husband and two daughters' ages 5 and 7. Phyllis is passionate about healthy living and nutrition as the best defense to the current healthcare system. As the founder of Cincy Health Coach and Certified Health Counselor, she loves to help people upgrade the food they put on their plate and balance the lifestyle choices that truly nourishes each of us. Web site: Cincy Health Coach | Twitter: PhyllisMC
Sara J. - Homegrown in Northern Kentucky, Sara resides in southern Kenton County with her two daughters, ages 2 and 4. Sara works as the Business Liaison and Marketing Coordinator for the Kenton County School District.  Her love for children and education extend beyond her career and spills into various community initiatives involving female leadership development. Sara's love for her home in this region inspires her to write about the wonderful people in our towns, their livelihoods, and how families can benefit.  Bringing awareness to people, events, and places that help children achieve their dreams is one of Sara's greatest passions she hopes to bring.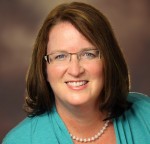 Karen E. - Karen resides in Blue Ash with her husband of 21 years, her  nine year old daughter and six year old son.   She and her family are out and about in Cincinnati most weekends looking for new experiences and enjoying tried and true favorite places and events. Blog: Little World After All Twitter: KarenEborall
Susan J. – Susan grew up in West Chester in the 70s, 80s and 90s, and now lives there with her own family: Hubs Jay, plus daughter Cassie (6) and son James (3). By day, she's a copywriter for a local advertising agency. By night/weekend, she's a mom who takes on too much, usually shows up a few minutes late, and loves nothing more than the sound of her kids' laughter. She's been writing for Family Friendly Cincinnati since it was founded in 2009.
Blog: Working Moms Against Guilt | Twitter: SusanWJackson | Facebook | Google Plus | LinkedIn